---
VJAV
VJAV is all about, as the name implies, video porn starring japanese models. It is free, one of the easiest to navigate sites I've looked at in some time, and includes not only many surprisingly deep gallery pages for photos but also a very deep category page that boasts hundreds of videos to each type on average. The categories at VJAV hit all the notes you'd expect — oral, deepthroat, MILFs, BDSM, teens, lingerie, amateurs and more — but they also include outdoors, cosplay, and others that you might not expect. If you have a thing for Japanese babes, it'd be hard not to find porn to your taste at VJAV.
I was surprised by the lack of ads on VJAV. There are a few on the video pages themselves, and a pair that obscure the video while paused. Still, that video page itself is the single most egregious ones, with ads elsewhere being tucked away, out of the way of the content itself. VJAV can also boast a full-featured and responsive model index and a community hub with comments and friends, the sorts of features we usually don't see on free sites. If you're looking for free porn in the Japanese space, VJAV is hard to beed.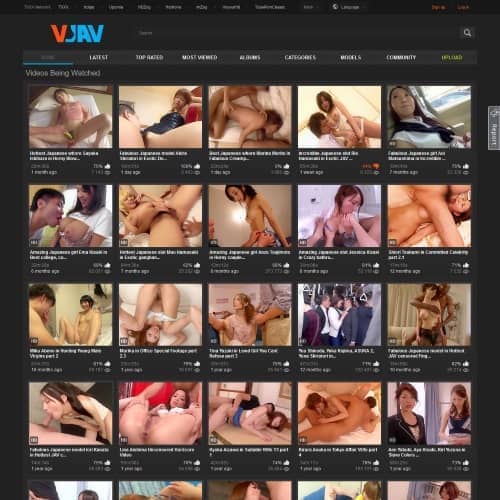 Visit: VJAV
VJAV is one of the most popular sites on ThePornMap!